Impressions of the phase I integration of the FELICE system at Centro Ricerche Fiat (CRF) in Melfi, Italy
From 11.07.-15.07.2022 the FELICE consortium meets at the Stellantis plant in Melfi, Italy for the integration of the technologies into the phase I FELICE system prototype. After a long period of working together remotely, the team is excited to present the progress of the first 18 months and to combine their efforts into a single innovative system spanning a wide range of technologies like mobile cobots, adaptive workstations, camera-based ergonomic evaluations, digital twins and more.  The meeting is hosted by Centro Ricerche Fiat (CRF).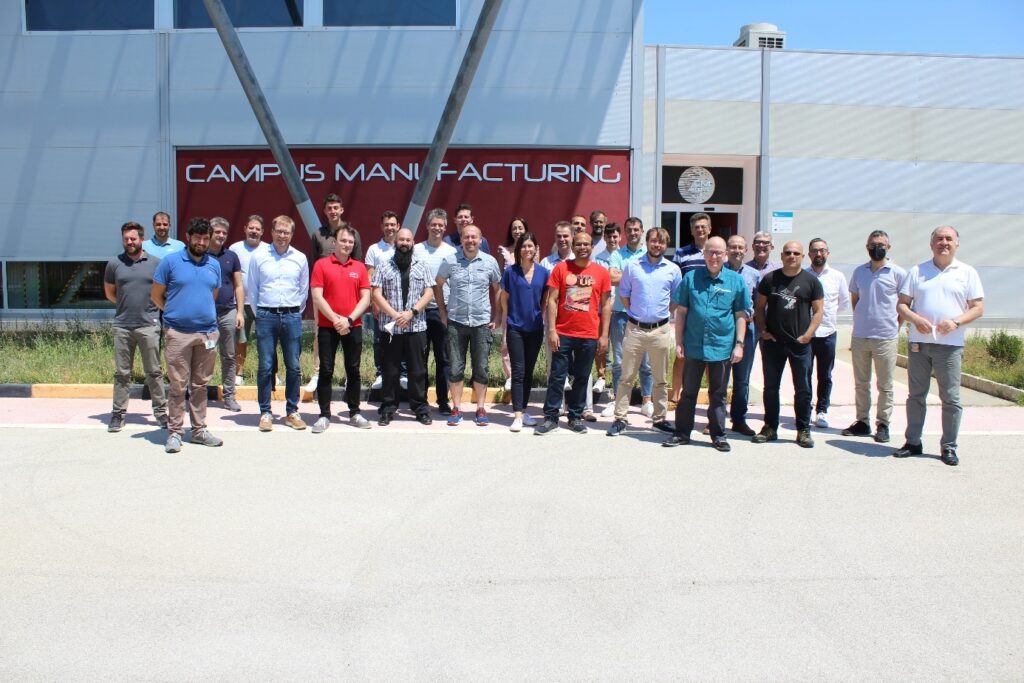 Impressions:
The team comes together at the CRF production line after the assembly of the adaptive workstation and the setup of the robot.
FELICE coordinator Dr. Maria Pateraki presents the progress on the task "Object detection and localization"
ACCREA Engineering is presenting the mobile cobot to the team.
After a successful day, CRF invites the team on a trip to the beautiful antique city of Venosa, the birthplace of the famous Roman poet Horace and home to excellent vineyards.